Sorcery is thus the practice of the occult arts under the power of evil spirits or demons and has been common in all ages of the world's history. (Hebrew. From kashaf, to whisper; Greek. Mageia, Acts 8:11; pharmakeia, medication).
A sorcerer was one who professed to tell the lot of others, to have power with evil spirits (Isaiah 47:9, 12; Daniel 2:2), and was severely denounced (Malachi 3:5; Revelation 21:8; 22:15). This art was also practiced in connection with pharmacy, the mixing of drugs and medical compounds (Revelation 9:21; 18:23).
The Greek word, pronounced far-mak-yoos, which means to drug; the present-day respectable words pharmacy and pharmacist originated from that Greek word, which originally referred to people who used drugs or narcotics to poison or control people i.e. by the Biblical definition, illicit drug use was and is a form of sorcery.
Drug abuse has become a major problem in our society. What does the Bible teach about mind-altering drugs, intoxication, and addiction? Is drug use moral or immoral? What about marijuana, cocaine, narcotics, LSD, hallucinogens, stimulants, sedatives, hypnotics, psychedelics, and heroin? What does the word of God say a Christian should believe?
ALL THOSE WHO HAVE BEEN HOOKED UP WITH THESE DRUGS ARE ACTUALLY UNDER THE POWER OF THE EVIL SPIRITS OR DEMONS.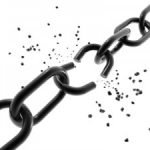 Whether the addiction is alcohol, drugs or sexual, God offers help in His Word to break free of the addiction. Some verses in the Bible give warnings as to why you should abstain from certain sins while other verses give encouragement that an addiction can be overcome.
COMFORTING SCRIPTURES TO HELP WITH ADDICTION:
Proverbs 6:26-29 "For by means of a whorish woman a man is brought to a piece of bread: and the adulteress will hunt for the precious life. Can a man take fire in his bosom and his clothes not be burned? Can one go upon hot coals, and his feet not be burned? So he that gets in to his neighbor's wife; whosoever touched her shall not be innocent."
Proverbs 20:1 "Wine is a mocker, strong drink is raging: and whosoever is deceived thereby is not wise."
Isaiah 5:11 "Woe unto them that rise up early in the morning, that they may follow strong drink; that continue until night, till wine inflame them!"
Matthew 6:9-13 "After this manner therefore pray you: Our Father which art in heaven, Hallowed be thy name. Thy kingdom come, Thy will be done in earth, as it is in heaven. Give us this day our daily bread. And forgive us our debts, as we forgive our debtors. And lead us not into temptation, but deliver us from evil: For thine is the kingdom, and the power, and the glory, forever. Amen."
YOU SHALL BE FREE INDEED:
John 8:36 "If the Son therefore shall make you free, ye shall be free indeed."
Romans 6:16 "Know ye not, that to whom ye yield yourselves servants to obey, his servants ye are to whom ye obey; whether of sin unto death, or of obedience unto righteousness?"
Romans 13:14 "But put ye on the Lord Jesus Christ, and make not provision for the flesh, to fulfill the lusts thereof."
1 Corinthians 6:12 "All things are lawful unto me, but all things are not expedient: all things are lawful for me, but I will not be brought under the power of any."
1 Corinthians 6:18 "Flee fornication. Every sin that a man doeth is without the body; but he that committed fornication sinned against his own body."
1 Corinthians 10:13 "There hath no temptation taken you but such as is common to man: but God is faithful, who will not suffer you to be tempted above that ye are able; but will with the temptation also make a way to escape, that ye may be able to bear it."
2 Corinthians 5:17 "Therefore if any man be in Christ, he is a new creature: old things are passed away; behold, all things are become new."