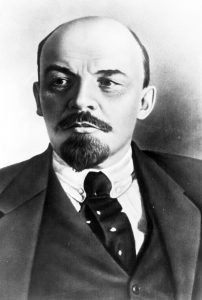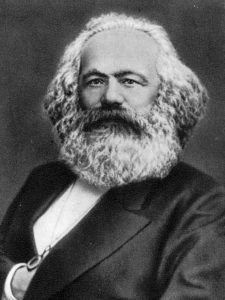 Vladimir Lenin and Karl Marx who were the founders of communism and the Dalai Lama the Buddhist monk KARL MARXsuggested that there is goodness in every man's heart.
Psychologists agree with this theory and they say that you have to develop self-esteem in yourself because if you are not able to love yourself then how would you be able to love others?   They warn that if you criticized someone the more that person will lose self-esteem and the outcome will be worse because once you lose self-love, hatred towards other people will grip your heart.  So don't ever, ever, ever say or utter unkind words or negative things to a person.   Secular Psychologists say that man by nature is good.
But the Bible, which is God's Word, reveals man differently.   And God did not make any reservation in revealing man's wickedness.
DALAI LAMA(Romans 3:10-18)  This is man's biography: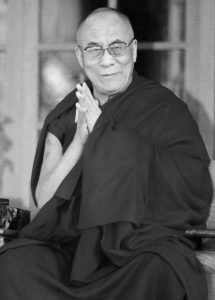 As it is written:   "THERE IS NONE RIGHTEOUS, NOT EVEN ONE; THERE IS NONE WHO UNDERSTAND, THERE IS NONE WHO SEEKS FOR GOD; ALL HAVE TURNED ASIDE, TOGETHER THEY HAVE BECOME USELESS; THERE IS NONE WHO DOES GOOD, THERE IS NOT EVEN ONE."  "THEIR THROAT IS AN OPEN GRAVE, WITH THEIR TONGUES THEY KEEP DECEIVING," "THE POISON OF ASPS IS UNDER THEIR LIPS"; "WHOSE MOUTH IS FULL OF CURSING AND BITTERNESS", "THEIR FEET ARE SWIFT TO SHED BLOOD, DESTRUCTION AND MISERY ARE IN THEIR PATHS, AND THE PATH OF PEACE HAVE THEY NOT KNOWN." "THERE IS NO FEAR OF GOD BEFORE THEIR EYES."
(Genesis 6: 5)  "Then the Lord saw that the wickedness of man was great on the earth, and that every intent of the thoughts of his heart was only evil continually."
(Jeremiah 17:9)  "The heart is more deceitful than all else, and is desperately sick who can understand it?"
(Isaiah 64:6)  "For all of us have become like one who is unclean, and all our righteous deeds are like a filthy garment."
(Mark 7:21-23)  "For from within, out of the heart of men, proceed the evil thoughts, fornications, thefts, murders, adulteries, deeds of coveting and wickedness,as well as deceit, sensuality, envy, slander, pride and foolishness.  All these things proceed from within."
God did not say that by nature man is good.  On the contrary the Word says,  "Every intent of the thoughts of his heart was only evil continually".   "He is desperately sick."  There is no need to teach people to love themselves because self-love is innate or inherent in man's heart.   When the Lord said in Matthew 19:19,  "YOU SHALL LOVE YOUR NEIGHBOR AS YOURSELF",  that means we already loved our selves.
Self-esteem teaching crept in churches and mainstream denomination embraced it. Most sermons you will hear on television and on pulpits today are man centered although they will quote verses from the bible.   Sermons are carefully worded so not to intimidate a single soul.   Preachers are afraid to be misunderstood as cruel and insensitive and of being politically incorrect.   Revealing man's biography will lose self-esteem.   They see to it that preaching the word is always to make people feel good.   Sure enough churches grew in number.   You will see on television that an auditorium is full packed.   Business is good.   But because of self-love teaching it caused more damage or harm to Christians spiritually than good.   The prophesy of Paul when he wrote to Timothy is being fulfilled in this generation.
(2nd Timothy 3:1-5)  "But realized this that in the last days difficult times will come. For men will be lovers of self, lovers of money, boastful, arrogant, revilers, disobedient to parents, ungrateful, unholy, unloving, irreconcilable, malicious, gossips, without self-control, brutal, haters of good, treacherous, reckless, conceited, lovers of pleasure rather than lovers of God; holding to a form of godliness, although they have denied its power; and avoid such men as these."
Psychologist says that if a man has low self-esteem the tendency is that he will hate himself and eventually will hate others also.  You have to love yourself first then you can love others.  This theory is totally a contradiction to God's Word.   As Paul wrote with the guidance of the Holy Spirit says men that are lovers of self will become boastful, arrogant, revilers, ungrateful malicious, conceited, and so on.  "Holding to a form of godliness,"  what does it mean?   That means these are church people. These are professing Christians.  The Word of God warns us to avoid such men as these.   Don't go to that church. Don't join them otherwise you will be brain washed by their doctrine.
(2nd Timothy 4:3-4)  "For the time will come when men will not put up with sound doctrine. Instead, to suit their own desires, they will gather around them a great number of teachers to say what their itching ears want to hear. They will turn their ears away from the truth and turn aside to myths."
This generation is the Laodicean church that has been prophesied in the book of Revelation.   So called Christians just want their itching ears to be tickled.
Self-esteem teaching contradicts the Lord's command:
(Luke 14:26)  Jesus says, "If anyone comes to me, and does not hate his own father and mother and wife and children and brothers and sisters, yes even his own life, he cannot be my disciple."
(Matthew 16:24)  Then Jesus said to His disciples "If anyone wishes to come after me, let him deny himselfand take up his cross, and fallow me."
(Matthew 10:37-39)  "He who loves father or mother more than me is not worthy of Me, and he who loves son or daughter more than Me is not worthy of Me.  And he who does not take his cross and fallow after Me is not worthy of Me.  He who has found his life shall lose it, and he who has lost his life for My sake shall find it."
These statements of Jesus are shocking.  These proved that Jesus is God.  Because no human being in his right mind can demand love with no competition at all, not even ourselves.   Only God Almighty can demand such an obligatory command.
Ministers, in spite of the fact that they have Masters Degree but embraced the teaching promoted by Lenin and Marx and the Dalai Lama and these so called psychologists.  They are ignorant of the Bible.   SELF-ESTEEM TEACHING IS NOT OF GOD AND NOT BIBLICAL.